Choc-a-block: Liquid chocolate leak envelops German street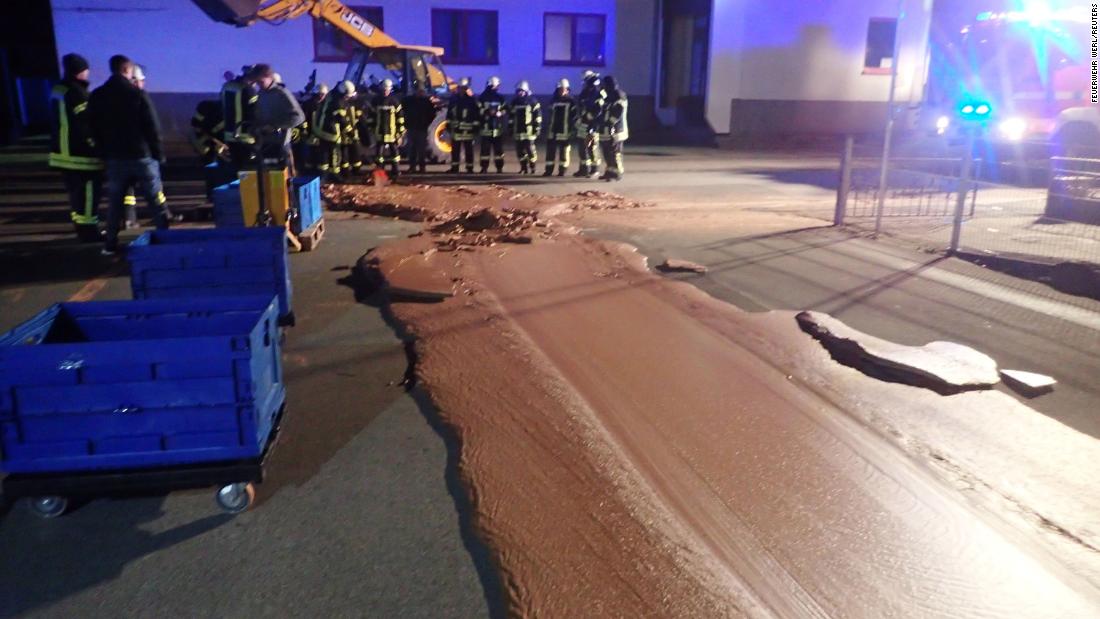 (CNN)In a scene that could be straight out of a children's book, around a ton of liquid chocolate flowed out of a factory and caked a street in a west German town on Monday.
Firefighters then worked to remove the chocolate, prying the "sweet danger with shovels and muscle power," the brigade wrote.
Luckey added that the factory would be back in action on Wednesday.
According to the paper, around 25 firefighters were on scene to help with the clean-up.
A specialist company was brought in to assist after the incident and the brigade assured locals that a chocolate-free Christmas would not be "imminent in Werl."
Read more: https://www.cnn.com/2018/12/12/europe/chocolate-covered-street-grm-scli-intl/index.html
---
---