Giuliani doesn't rule out that Trump could take Fifth Amendment in Mueller probe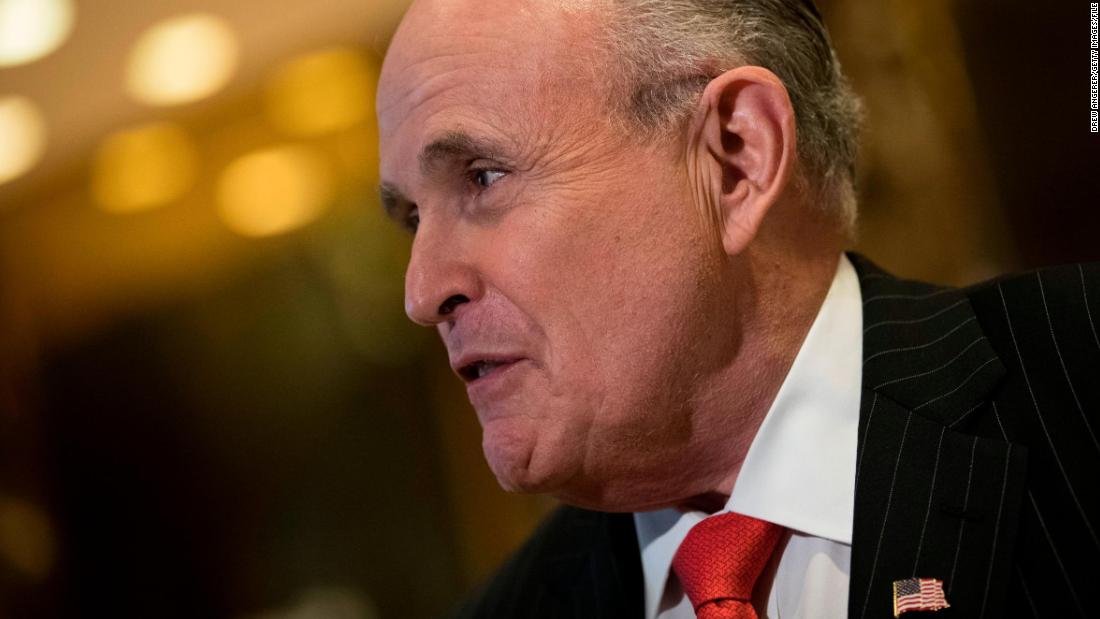 Washington (CNN)President Donald Trump's lawyer, Rudy Giuliani, did not rule out Sunday that the President could plead the Fifth Amendment in special counsel Robert Mueller's Russia investigation.
"Well, we don't have to. He's the President of the United States," Giuliani said. "We can assert the same privileges as other presidents have."
Mueller has raised the possibility of a presidential subpoena in at least one meeting,
sources told CNN
, and a version of Mueller's potential questions for the President was leaked last week and first published by The New York Times.
Trump said Friday he would "
love
" to speak with Mueller but only if he's treated fairly. Giuliani told ABC News he is not prepared to let Trump sit down with Mueller's team of prosecutors "after the way they've acted" and argued it would "walk (Trump) into a prosecution for perjury" or a "trap."
Giuliani was also asked about Trump's reimbursement of his former lawyer, Michael Cohen, for a $130,000 hush money payment to adult film star Stormy Daniels ahead of the 2016 presidential election for her discretion about an alleged sexual encounter with Trump about a decade earlier.
He reiterated that the payment to Daniels was not a campaign contribution and that it was reimbursed out of personal funds.
"Now this was for another purpose, to protect him, to protect his family," Giuliani said on ABC News. "It may have involved the campaign, doesn't matter, and it would've been done under any other circumstances, if there was no campaign."
In April, Trump told reporters he had no knowledge of the payment Cohen made to Daniels in October 2016. After Giuliani revealed for the first time on Wednesday that Trump had reimbursed Cohen the $130,000, Trump said on Twitter that Cohen was
paid via retainer
.
Giuliani said he does not know when Trump learned of Cohen's payment to Daniels, whose real name is Stephanie Clifford, and argued that he doesn't "know if that's relevant at all."
"I don't know when the President learned about it," Giuliani said. "He could have learned about it after or not connected the whole thing at that time. The reality is those are not facts that worry me as a lawyer."
He also said, "I never thought $130,000 was a real payment. It's a nuisance payment."
Asked if Cohen has ever paid more women to keep them quiet, Giuliani said, "I have no knowledge of that, but I would think if it was necessary, yes."
"He made payments for the President, he conducted business for the President," Giuliani said.
Cohen is currently
under criminal investigation
in New York over his business dealings, and last month the FBI raided his home, office and hotel.
Giuliani told ABC News a presidential pardon for Cohen is "not on the table" at the moment and has not been discussed amongst Trump's legal team.
Read more: https://www.cnn.com/2018/05/06/politics/rudy-giuliani-trump-fifth-amendment/index.html
---
---