Giuliani: Trump's lawyers haven't heard from Mueller in weeks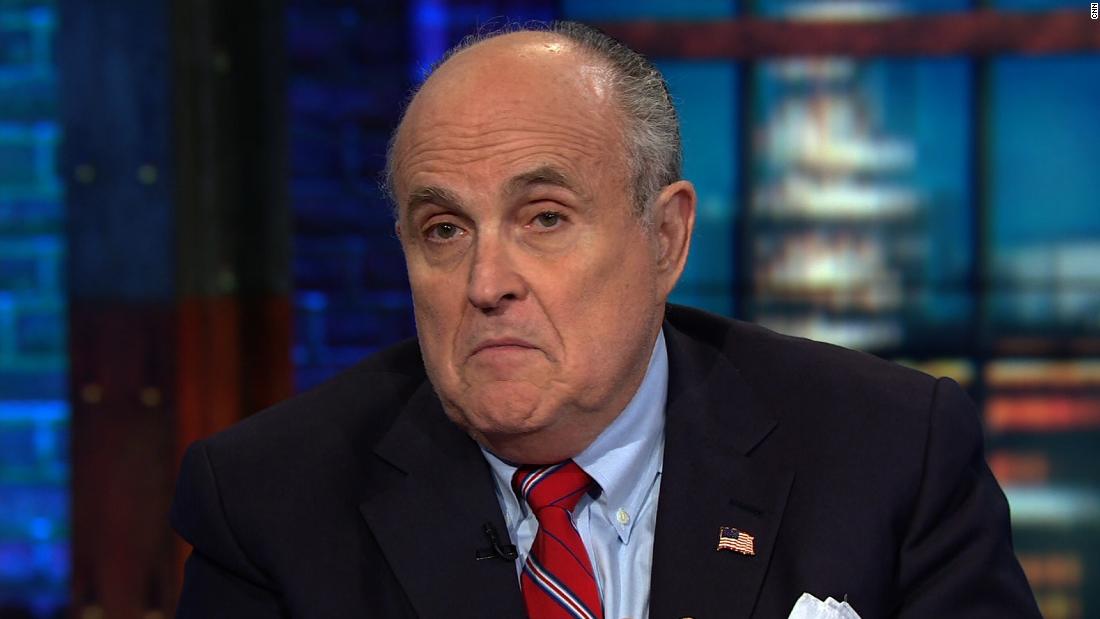 Washington (CNN)Rudy Giuliani, President Donald Trump's attorney, said the President's lawyers have not heard back from special counsel Robert Mueller's office in nearly three weeks.
He said Mueller's office has told them it is "still studying" the latest letter from Trump's team, which Giuliani said was only five to six pages.
"I have to figure they're planning something," Giuliani said.
He suggested Mueller's team could be considering issuing a report without talking to the President, or issuing a subpoena, which would mean the battle over a subpoena would occur during the run-up to the midterm elections. He said Muller's team may also be considering negotiating with what Trump's team offered or waiting until after the midterm elections to make its next move.
On Aug. 8,
Giuliani told CNN
the President's legal team had responded to the special counsel in ongoing negotiations over a possible interview.
"We have now given him an answer. Obviously, he should take a few days to consider it, but we should get this resolved," Giuliani said that day during an interview on the radio show of fellow Trump attorney Jay Sekulow.
"We do not want to run into the November elections," Giuliani said. "So back up from that, this should be over by September 1st."
Read more: https://www.cnn.com/2018/08/27/politics/giulaini-mueller-trump/index.html
---
---