Hurricane Hector is headed toward Hawaii, where a volcano is erupting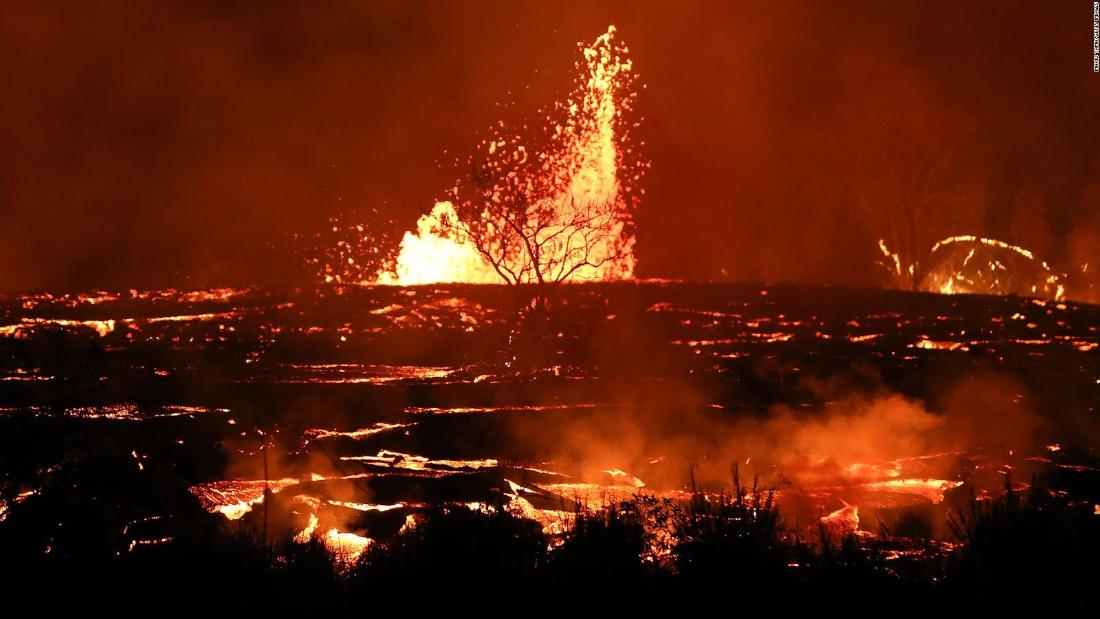 (CNN)The Kilauea volcano has spewed lava and molten rock into neighborhoods in Hawaii's Big Island for three months. Now the area faces a new threat as Hurricane Hector heads in that direction.
The Hawaiian Islands were placed on alert as Hector inched toward the central Pacific with maximum sustained winds of 125 mph.
"Slow weakening is forecast during the next few days. However, Hector is expected to still be a major hurricane when it moves into the central Pacific basin," the National Hurricane Center said.
CNN meteorologist Haley Brink said while Hector is heading in Big Island 's general direction, it's too early to tell if it's on a collision course with the volcano.
"The track of the hurricane still has the center passing well south of the main Hawaiian island at this time," Brink said Sunday morning. " It is still too soon to tell what effects this hurricane will have (if any) on the Hawaii islands."
State officials urged residents to take precaution and prepare for the storm.
"Hector is our first hurricane this year. We want to remind the public we are in the middle of the hurricane season and we urge people to take the weekend to prepare their homes and families for impacts that could be felt statewide," said Tom Travis, the state's
emergency management administrator.
The Hawaiian Islands include Kauai, Oahu, Molokai, Lanai, Maui, and the island of Hawaii, which is often referred to as the Big Island. The Big Island has been coping with three months of
Kilauea's volcanic eruptions
that have sent lava flowing into some neighborhoods.
Read more: https://www.cnn.com/2018/08/05/us/hurricane-hector-hawaii-islands-wxc/index.html
---
---