Magnitude 5.9 earthquake hits northern Haiti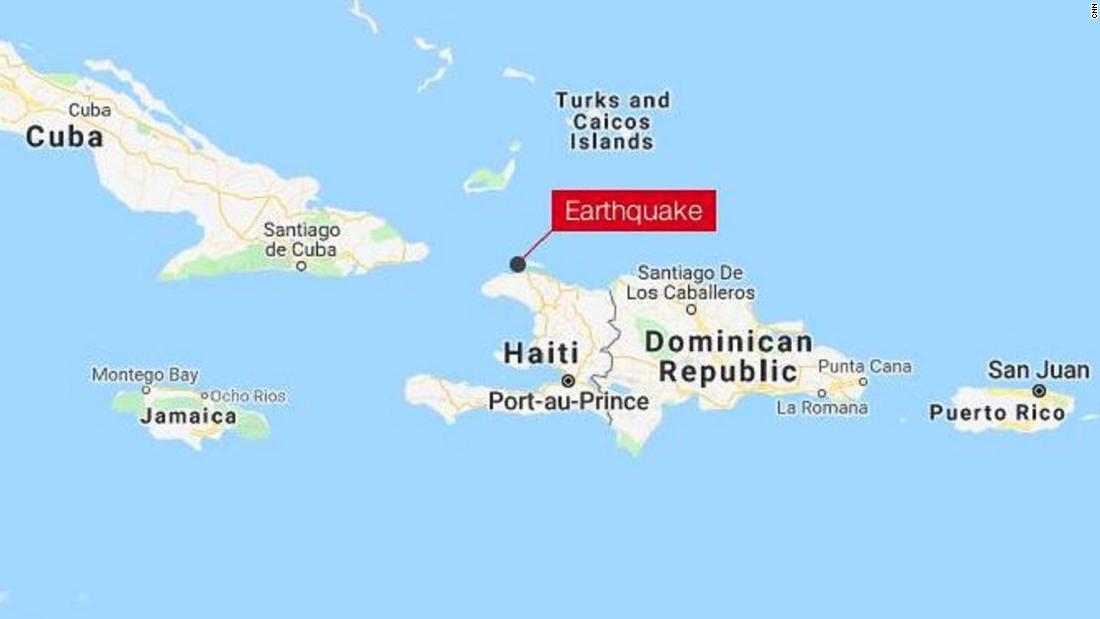 (CNN)A magnitude 5.9 earthquake struck near Haiti on Saturday night, according to the US Geological Survey.
He urged residents to remain calm and said civil protection workers are on alert.
The USGS said the center of the quake was about 11 miles northwest of the city of Port-de-Paix. It was only 7.2 miles deep.
Read more: https://www.cnn.com/2018/10/06/americas/haiti-earthquake/index.html
---
---