Nikki Haley says Trump's Syria decision means leaving US allies 'to die'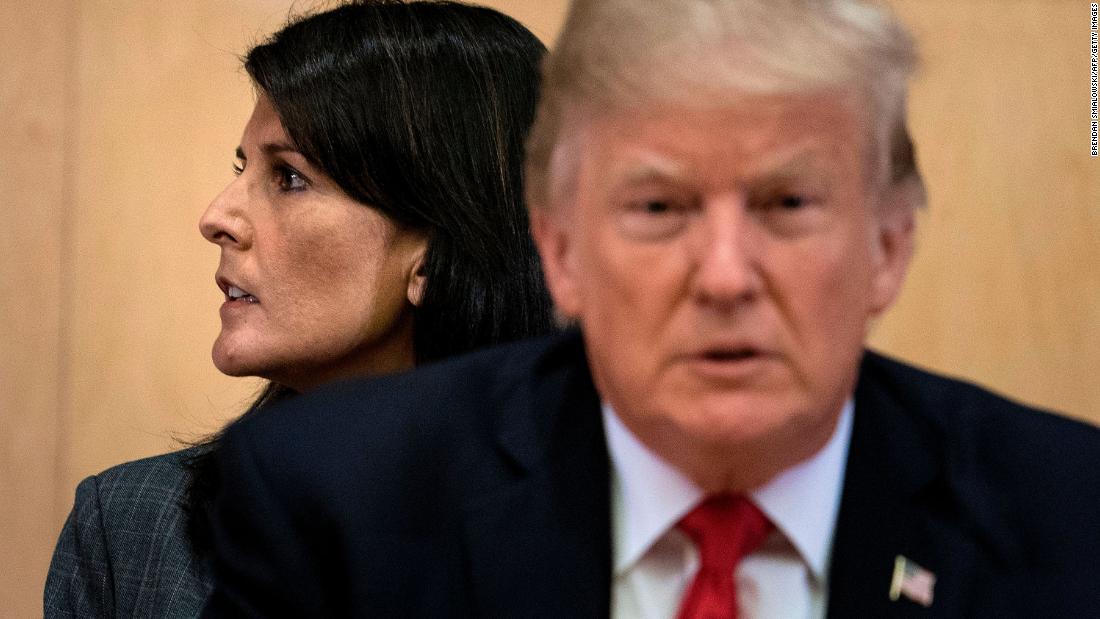 Washington (CNN)Nikki Haley, President Donald Trump's former ambassador to the United Nations, issued stinging criticism of her former boss on Monday, saying Trump's decision to remove US troops from northern Syria as Turkey plans a military offensive in the region means the US is leaving Kurdish allies "to die."
Responding to the former ambassador, the Syrian Democratic Forces said in its own
tweet
that "The world relies on strong #American leaders like (Haley)" and that it hopes "our US partners will reverse this decision & not abandon our combined effort in NE Syria. #TurkeyIsNotOurFriend."
The White House announced Trump's decision Sunday night following a phone call between Trump and Turkish President Recep Tayyip Erdogan. The move marks a major shift in US foreign policy and effectively gives Turkey the green light to attack US-backed Kurdish forces. The group, long considered as among Washington's most reliable partners in Syria, has played a key strategic role in the campaign against ISIS in the region.
Haley, who left the administration late last year, is not known for publicly dissenting with the President. In December, after announcing she planned to leave her post, she told NBC she used Trump's "unpredictable" behavior to her advantage in order to "get the job done" as ambassador.
Graham, who is a steadfast supporter of Trump, said in an interview with Fox News that the decision was "shortsighted and irresponsible," and wrote in a tweet that he would introduce a Senate resolution opposing it if Trump doesn't reverse course.
Read more: https://www.cnn.com/2019/10/07/politics/nikki-haley-donald-trump-syria-troops-brett-mcgurk/index.html
---
---