She fell in love with someone who won't be allowed in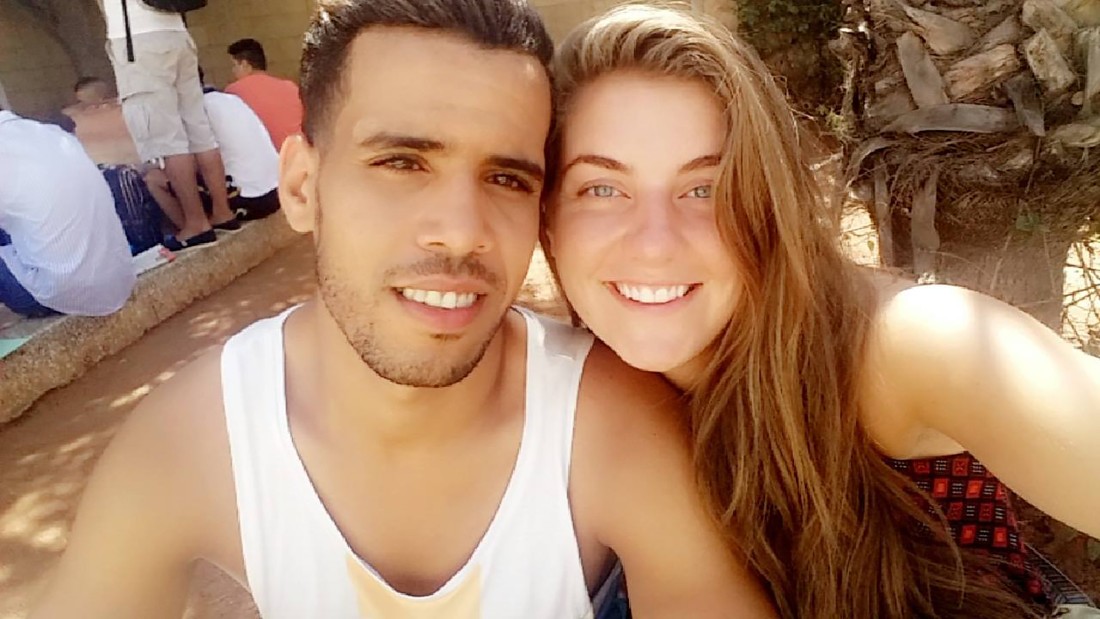 (CNN)Carly Harris was a Mormon college student volunteering in November 2015 at a refugee camp on the Greek island of Lesbos. Soufiane El Yassami was a Muslim fast food worker fleeing Morocco in hopes of a better life.
It was a love that neither of them expected.
According to a 2008 report from the Migration Policy Institute, unemployment is highest among the young in Morocco, with 33% of 15-to-24-year-olds and 26% of 25-to-34-year-olds
unemployed
.
"I want to tell Trump that — terrorists? No, they are refugees," El Yassami said of the order. "They need help. They don't have anything. Please, please Trump. Help them."
For now, the two plan to move to Guinea-Bissau, a small country on Africa's Atlantic coast, after Harris finishes her senior year at the University of Utah.
Harris said she feels hopeful but acknowledges the reality of the current global political climate.
"I think about what a world we could live in if instead of building walls and closing our borders, putting them in camps, making them feel like animals, if we just embraced them," Harris said. "How much that could change our world."
Read more: http://www.cnn.com/2017/02/14/world/heart-of-the-matter-love-defies-borders/index.html
---
---