Trump strikes back at Sessions after AG defended himself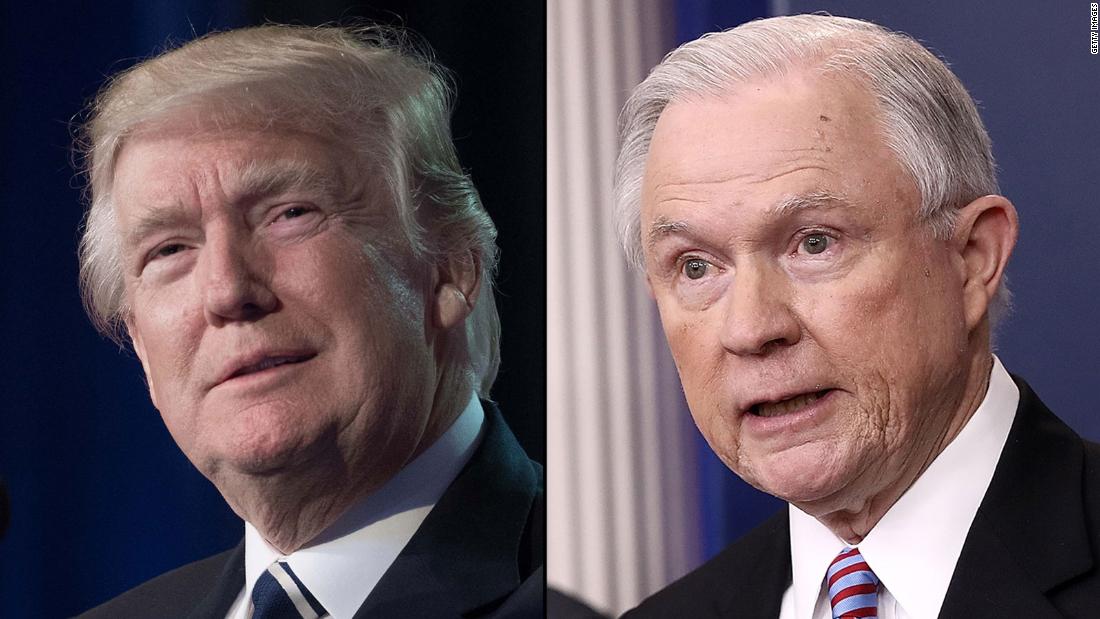 Washington (CNN)President Donald Trump publicly criticized his own attorney general, Jeff Sessions, again on Saturday, saying this time that Sessions doesn't understand what's happening beneath him at the Department of Justice.
Trump
has frequently criticized Sessions
over the attorney general's decision to recuse himself from the Russia investigation. The President reinitiated his feud with Sessions in interview with Fox News that aired Thursday, saying that Sessions "never took control" of the Justice Department.
Sessions, in a rare, strongly worded statement, said after Trump's interview aired, "While I am Attorney General, the actions of the Department of Justice will not be improperly influenced by political considerations."
"I took control of the Department of Justice the day I was sworn in, which is why we have had unprecedented success at effectuating the President's agenda," Sessions continued.
Over the past year and a half, and
as recently as the last several weeks
, Trump has broached the idea of firing Sessionsseveral times, according to multiple sources familiar with the conversations. Each time his aides and advisers have staved off his impulse, arguing to the President that such a move could damage him politically and present further problems with special counsel Robert Mueller.
Read more: https://www.cnn.com/2018/08/25/politics/donald-trump-criticizes-jeff-sessions/index.html
---
---