New York Times: Former Trump inauguration official says she was 'thrown under the bus'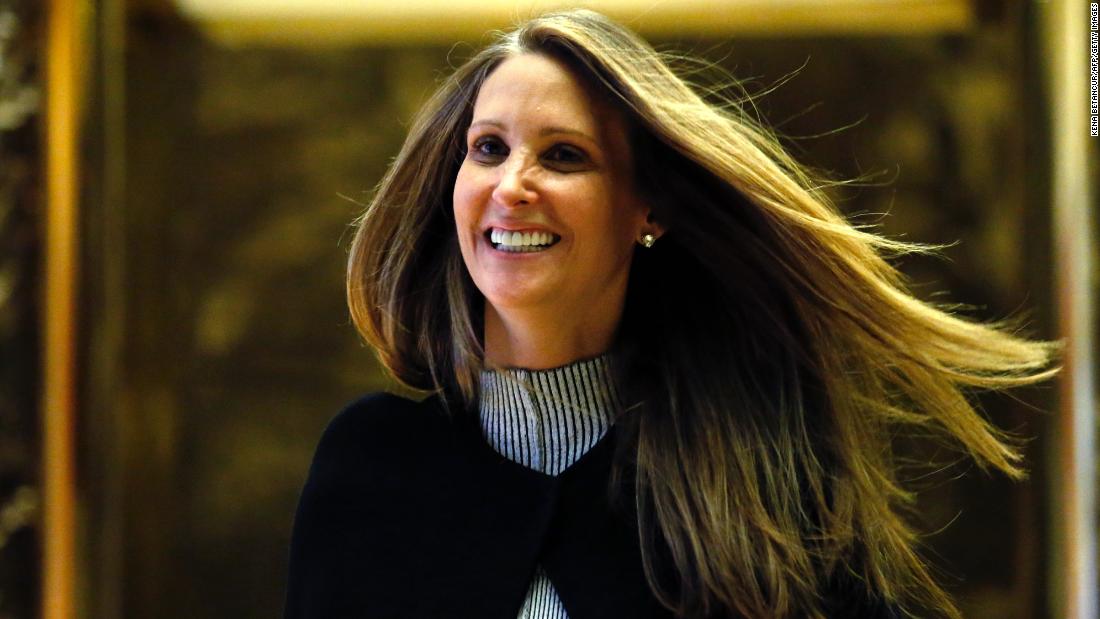 Washington (CNN)A former adviser to first lady Melania Trump who was involved in the planning of President Donald Trump's inauguration disputed the White House's account of her 2018 departure, the New York Times reported Monday.
Wolkoff was formerly a senior adviser and longtime friend of first lady Melania Trump. The firm she founded was paid close to $26 million to plan events around Trump's first inauguration, the Times first reported and CNN later confirmed.
"Was I fired? No," Wolkoff told the Times in a statement published on Monday. "Did I personally receive $26 million or $1.6 million? No. Was I thrown under the bus? Yes."
Her lawyer recently told inaugural committee officials she has been cooperating with federal prosecutors who are investigating the committee, the Times reports.
Wolkoff, who is best known for her role producing the annual Met Gala, was one of Melania Trump's earliest advisers who helped put together initiatives for the first lady, according to the Times.
She told the Times she could not discuss the inaugural spending because she signed a non-disclosure agreement. If the committee "were to release me from this obligation, I would be able to speak freely without the fear of legal or financial repercussions," Wolkoff told the Times. "Otherwise, I am regrettably unable to provide any substantive comment."
Wolkoff personally received about $500,000, according to documents reviewed by the Times.
Tax documents first reported by the Times
and later obtained by CNN indicate
nearly $51 million of the $107 million the inauguration committee raised went to two companies planning the festivities. WIS Media Partners, a company based in Marina Del Rey, California, and founded by Wolkoff, received $25,843,509 for "event production services."
After news broke about the money received by Wolkoff's firm, senior administration officials privately said she had been ousted because Trump and the first lady were angry about the spending, according to the Times, and because people found her difficult to work with.
Melania Trump wrote a letter to Wolkoff, which the Times reviewed, that said the decision was "not personal" and was made on a "professional level by White House counsel."
She said Melania Trump's spokeswoman, Stephanie Grisham, gave reporters a "misleading statement about these events" at the time, according to the Times.
Grisham "said that because she had been 'inundated' with questions following press reports" about the inaugural committee, "a decision was made to state publicly that I had been 'severed.' That was not fair or accurate," Wolkoff told the Times.
Wolkoff said Grisham had "informed me that she had consulted with others within the White House and it was decided that 'this messaging is the best way to go in order to minimize the negative press stories of today and protect'" the first lady and the administration.
Read more: https://www.cnn.com/2019/05/06/politics/trump-inaugural-official-disputes-ouster/index.html
---
---