Pro-Trump group shifts focus after Trump campaign rebuke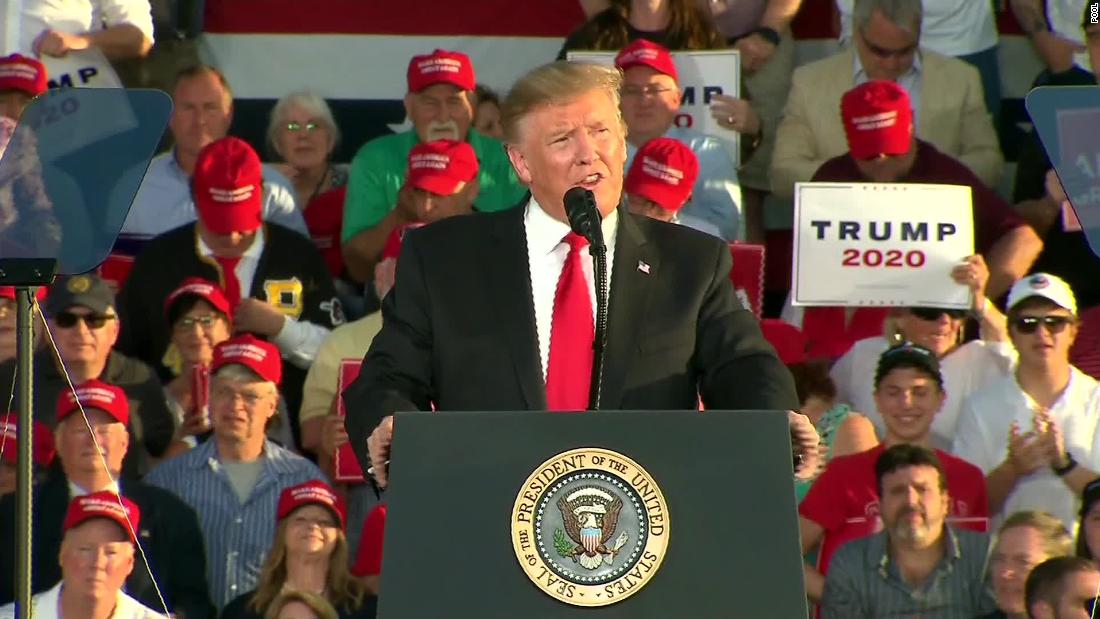 Washington (CNN)Donald Trump's reelection campaign is ramping up its criticism of outside political groups that purport to raise money on the President's behalf, prompting one super PAC to shift its focus to helping down-ballot Republicans.
Corey Stewart, an unsuccessful Senate candidate from Virginia who runs Keeping America Great, told CNN that PAC officials decided to shift their focus to other candidates over the weekend.
"We don't want to battle with the Trump campaign," Stewart told CNN. But he said it was "short-sighted" for the campaign to lock out other donors and groups eager to help Trump.
Keeping America Great also is removing Trump's image and name from the political action committee's social media accounts, he said. Stewart said the PAC's organizers have not yet determined which candidates it will back in 2020.
Trump campaign officials are moving aggressively to crack down on groups that use the President's name or brand in their fundraising — as they try to lock down financial support for what could be a $1 billion reelection campaign. Earlier this spring, the President's campaign filed a formal notice with the Federal Election Commission disavowing any connection to Keeping America Great. This month, the Trump campaign went further in denouncing another group, issuing
a blistering statement
that implicitly condemned an organization run by David Bossie, a longtime Trump political adviser.
Bossie has raised millions for a political group unaffiliated with the President. A report by Axios and the Campaign Legal Center found Bossie's group, the Presidential Coalition, solicited money from Trump supporters but spent just 3% of its money on direct political activities.
Bossie has denied any wrongdoing.
"We have publicly condemned any group that misuses President Trump's likeness, or otherwise implies an affiliation with his campaign, in order to confuse people and mislead donors," Erin Perrine, the campaign's deputy communications director, said in an email Tuesday to CNN."It is dishonest to trick people into thinking they are directly supporting the President's re-election when they are not," she said.
Stewart's decision comes just days after Perrine described the behavior of Stewart's super PAC as "unconscionable" in an interview with ABC.
For its part, the Trump campaign is directing its financial supporters to America First Action, a super PAC run by close Trump allies, including his former Small Business Administration chief Linda McMahon. The group and its nonprofit arm plan to raise and spend $300 million on Trump's behalf during the 2020 cycle.
But other outside groups say they intend to remain active, even without a presidential endorsement.
For instance, Eric Beach, a California political consultant who helps run the pro-Trump Great America PAC, says the group plans to stay the course, running digital and television ads that promote Trump. Recent Facebook ads seek to scoop of up the names of Trump supporters by asking them to "sign" a digital birthday card for the President, who turns 73 next month. Other ads have attacked Democrat Joe Biden.
"The art of the super PAC is to act independently," Beach said.
Read more: https://www.cnn.com/2019/05/21/politics/trump-campaign-pressure-outside-groups/index.html
---
---